Technical Analysis...An Art or Science?
Basic technical analysis is not a difficult area to master. The basics like trendlines and resistance and support areas are also the most important to learn. Sometimes it can be more of an art than a science though. Check out the two charts below. One is with all of my trendlines and support and resistance areas. The other is the future outcome.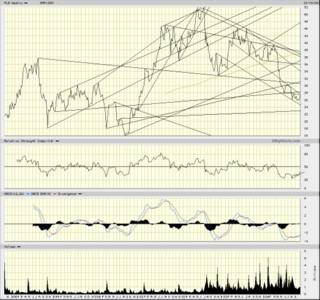 Click to Enlarge

I passed on purchasing PLB this time around. It turned out to be a good move. It will be a good stock to own at some point (most are for the right price), but not until the price moves lower or holds support here. Maybe PLB will hit its all time low again around $15/share?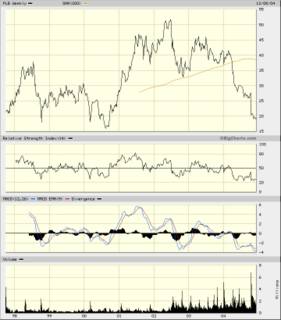 Click to Enlarge

One of the points I am trying to make is based off of the first graph. One thing you will want to learn in technical analysis is that you never know what points are going to be influential in the future. Some of those lines look like they are going nowhere until a year from now when that seemingly unsuspecting line turns into support. Just a thought to remember when you are up late at night honing your craft.
Best Regards,
The Soothsayer of Omaha